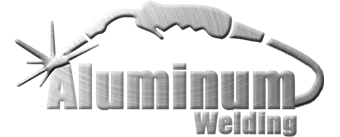 Best Aluminum Welders in Orange County
It is more challenging to weld aluminum alloys in comparison to the steel ones. That is why you need to look for the best aluminum welding professionals in Orange County. If this is what you are looking for in the region, we have you covered. Our company has a great team of metal fabrication experts who will work on your project with a high level of diligence. Therefore, you will not get it wrong when you allow us to work on your metal fabrication project. The company has the right equipment and human resources to handle any type of aluminum welding project in Orange County.
The melting point of aluminum is lower than steel and it has a higher conductivity. If you are not careful, this can result into burn-throughs especially in the thin aluminum sheets. The feeder wire of aluminum is softer than that of steel and can tangle into the feeder. We choose an aluminum welding method depending on the type of project that we are working on. Our professionals have the right skills to work on any type of aluminum welding project. There is no room for impossibilities when dealing with our aluminum welding professionals. We are the number one choice for all your aluminum welding needs in the region of Orange County.
TIG Welding
The initials TIG stand for tungsten inert gas welding. It is the primary method that is used in welding aluminum materials. Besides, this is one of our areas of specialization as an aluminum welding company. Aluminum welding work pieces call for a high level of heating before they get to the desired temperature. The beauty about this material is that it tends to hold on the heat for a long period.
We use welding machines that have a current control so that the aluminum pieces that we are working on don't overheat. Therefore, we avoid burn-throughs by all means when working on your metal welding project. You can apply TIG to both thick aluminum plates and thin aluminum sheeting.
One characteristic of TIG welding is the fact that it needs a separate filler rod. We normally choose welding rods whose alloys are as close as possible to the work pieces. Therefore, we will not go wrong when working on your aluminum welding project.
MIG Welding
This is the second method of welding that we use in aluminum welding. It is something that we also have a high level of expertise in it as a company. When analyzing your project, we will tell you whether we will use pulse welding or spray arc welding methods. It all depends with the type of project, your unique needs, and your budget. The most important thing is to get the best results regardless of the welding technique that you choose.
In pulse welding, you will need an inverter power supply. On the contrary, you can use constant voltage and constant current machines in spray arc welding. All these are processes that we specialize in as a company. MIG welding works best for thin aluminum metal sheets because of the required amount of heat.
100% argon is the best shielding gas for MIG aluminum welding. The welder should choose a welding rod or wire with an alloy or something that is similar to that of the aluminum workpiece in order to create a high-quality weld. We have put all these strategies in place in order to help you get the best aluminum welding results.
You can be sure of getting the best MIG Aluminum welding results from our brand. There is no room for guesswork if we are the ones who are working on your MIG welding project. Our company has right expertise and MIG welding machines.
Torch Welding
This is yet another technique that we use in welding aluminum materials. You can use a gas-fed torch to weld aluminum materials. However, torch welding is harder than the TIG and MIG welding process. The beauty about our company is the fact that we are up to the task in as far as torch welding is concerned. The reason is that we have a highly skilled workforce to implement this type of project. Besides, we have modern torch welding equipment that we use in this type of work.
It is much harder to control the heat that you apply to the workpiece in torch welding. There is also a high possibility of getting burn through when using a torch in the welding process. That is why it is advisable to leave this work exclusively in our professional hands. You need a dexterous welder to weld your workpieces using torch welding. For those in Orange County, you will get these experts from our aluminum welding company. We know how to control the filler rod and torch adequately. Therefore, you can always turn to us for the best torch welding results in the region. The company works to making sure that you have a perfect weld all the time.
Cleaning the Aluminum Work Pieces
There is no way you will weld on dirty aluminum pieces and expect to produce perfect results. That is why we are extremely careful when working on your aluminum welding pieces. We have to make sure that the aluminum welding workpieces are clean regardless of the method that we are using to weld.
The melting point of aluminum oxide is much higher than that of base aluminum. Therefore, in case an oxide remains on the work piece surfaces, it can lead to oxide inclusions in the weld. This will, in turn, reduce the overall strength and appearance of the aluminum weld. In some cases, we use the chemical etch process to clean the workpieces mechanically using a wire brush.
The guiding principle for us is to deliver the best aluminum welding products. It is not a hard thing for us because we have the capacity to deliver way beyond your expectations. We just need to know how you will be using the welded product and you can be sure that we will exceed your expectations all the time. Therefore, don't search further for the best aluminum welders in Orange County.
From our offices in California, Aluminum Welding serves households and businesses in Ventura, Riverside, San Bernardino, Los Angeles and Orange County. We offer a broad range of metal fabrication services to our esteemed customers. Contact us today to learn the kind of services that you can get from us.
The Areas That We Serve