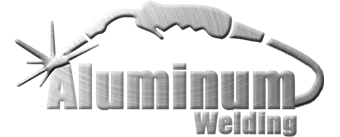 Electroslag Welding
In electroslag welding, an electric current normally generates heat passing between a filler metal (consumable electrode) and the workpiece via a molten slag that covers the welding surface. It is one of the welding techniques that we specialize in as a company.
If you believe that this is what your project encompasses, then you can always come to us for the best services. Our company has a highly talented team that offers the best electroslag welding services in the United States. The main regions that we serve include Ventura, San Bernardino, Riverside, Los Angeles, and orange County.
When you come to us, you can be sure that we will not put you to shame. Before welding, we normally fill the gap that is between the workpieces with a welding flux. To initiate electroslag welding, we normally use an arc that is between the starting plate (or workpiece) and the electrode).
The heat that the arc generates melts the fluxing powder to form a molten slag. The slag has electric conductivity and hence is maintained in a liquid state because of the heat that the electric current produces. Understanding how this process works helps us to deliver the best results ever.
There is no single step in electroslag welding that is too hard for us as a company. For those in the United States, you can always come to us with a high level of confidence. You can be sure that we will give you the best results in electroslag welding. The process is mostly applied in the welding of steel materials.
The most important thing is to maintain a high level of precision when working on this type of project. Aluminum welding is a company that has the best talent when it comes to electroslag welding. You can be sure of getting nothing but the best from the whole process.
Applications of Electroslag Welding
The common applications of electroslag welding include:
Used in industries that need joining thick plates of approximately 80mm.
Used in the welding of large casting and forging when producing a huge composite structure.
Used to weld parts that have thick walls that have large diameter parts, storage tanks, pressure vessels, and ships.
Advantages of Electroslag Welding
No limitation to the thickness of the workpiece.
Can avoid cold cracking because of the slow cooling rate.
Low distortion
Elimination of the remaining slag.
The welding process is faster and semi-automatic.
Low consumption of slag (approximately 5% weight of the deposited metal).
Can weld heavy parts.
Low distortion
High deposition rate if up to 20 kg/h (45 lbs/h).
Low joint penetration cost.
Limitations of Electroslag Welding
Only possible for vertical position.
Provides a low toughness to your weld.
Low weld toughness
Application of very high heat to the base metals.
The high temperature applied requires proper cooling.
Slow cooling rates gives the weld columnar grain.
The weld has a coarse grain structure.
If you are looking for the best experts to help you with electroslag welding, you need to come to Aluminum Welding. We have been offering these services to our esteemed customers from 1996 to date with a high success rate. The company knows what it is doing and there is no room for guesswork. When you hire our professionals, you can be sure of getting the best electroslag welding results.
From our offices in California, Aluminum Welding serves households and businesses in Ventura, Riverside, San Bernardino, Los Angeles and Orange County. We offer a broad range of metal fabrication services to our esteemed customers. Contact us today to learn the kind of services that you can get from us.
The Areas That We Serve