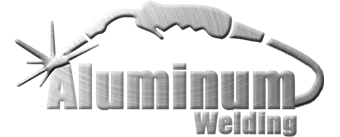 Residential Welding
Residential welding is on high demand in the United States. There are so many household items that call for the services of an aluminum welder. It does not matter whether you are looking for a new product or want to repair your existing items. You will always be in need of aluminum welding services in your home at some point. That is why we recommend or brand for all your aluminum welding needs.
Aluminum welding has the right machines and welding technicians to work on your project. Therefore, you can be sure that we will meet your needs with the desired level of precision. For several years, aluminum has been known to be a versatile and reliable material when it comes to metal fabrication. The material can produce everything from complex parts to architectural products, machinery, and even components. Industries such as marine, architectural and hydro-electric heavily rely on aluminum fabrication products like propeller blades, precision formed sheeting, and many more. Apart from the heavy industrial use, aluminum also has a great application in the residential use.
The Benefits of Aluminum
Metal fabrication takes advantage of the aluminum product in several ways. Aluminum is a go-to resource for typically an unlimited number of uses. One of the top benefits of this material is the fact that it has a natural resistance to corrosion. The labor requirements for aluminum is also less in comparison to the other metals. It is one of the reasons that gives it the high cost efficiency.
Aluminum is also 100% recyclable and an easy component to join. This material is highly reflective and you can polish it to achieve a bright finish. It is non-magnetic and virtually seamless when you join it. The other thing you will love about aluminum welding is the fact that it comes with a broad range of finishing products.
The strength of aluminum fabrications increases as the temperature decreases. This material also features a high thermal and electrical conductivity. Most homeowners love aluminum welded products because it is a resilient material. When you add some elements to the fabrication, you will be able to increase the hardness and strength of the products.
The weight of aluminum is one third that of steel materials. The other thing that will motivate you to go for aluminum fabrication is the fact that it has low tooling costs. Using this product, you can produce complex patterns and shapes without any problem.
These are some of the main reasons that make most homeowners to go for aluminum fabricated products. Using this material, you will get any kind of household item that you need. The most important thing is to have the right professionals work on your aluminum art works. When you come to us, you can be sure of getting the best results. We are a brand that you can trust with both new products and repair works. Our crew will make sure that you are getting all these benefits from aluminum fabricated products.
Aluminum Fabrication
You could be having so many products in your home but you don't know that they are as a result of aluminum fabrication. The term fabrication basically refers to the process of construction a new thing from raw materials. In this case, we are dealing with the aluminum metal as our raw material.
The product that you care working on could be a precision cut turbine blade or a simple metal sign. When looking at aluminum fabrication, you need to understand that it is a precise and scientific process. It is also an art that is used in art installments, complex architectural components, and many other products. That is why we said that you could be having so many products in your home that are a result of metal fabrication. The process of metal fabrication involves:
Fine Plasma Cutting: What fine plasma cutting does is to offer a high level of precision, sharper edges, and even low lead times. It is one of the areas that we stand out when working on your residential welding products. The technology that we have coupled with the skills that our professionals possess help us to deliver the highest level of precision when shaping your products. Since this stage is critical during residential aluminum welding, you have to make sure that you don't leave anything to chances. The best way to do so is by hiring the right professionals for the project.
Fine Plasma Cutting: With fine plasma cutting, we will be able to deliver sharper edges, low lead times, and high precision. It is also something that you will always get right when using our brand. It is something that you will always get right when using our brand.
Laser Cutting: When you use laser cut metal fabrications, you will be able to fabricate complex parts that call for ultra-precise cutting. It will also ensure cost efficiency and fast lead times. It is one of the technologies that we use to give you the best results from both worlds.
CNC Machining: We use CNC machine technology to produce better fabrications and close tolerances that have accurate computerized machining. Our professionals rely on this technology to produce great results for your residential welding project.
Forming: This is yet another important stage that we use in metal fabrication. It entails turning, rolling and even bending the aluminum material to reliably shape the fabricated products into the desired sizes and shapes. With this technique, we can shape the aluminum material into virtually any product that you want.
Welding: Some companies use modern robotic welding machines to produce high volumes of fabricated products within a short period. However, we rely on certified welders to join various parts especially when working on your residential welding. Wee combine the true and combine welding technologies with the trending modern innovations. As a result, we will not fail to deliver the best results for residential aluminum welding in the United States.
As you can see, fabrication entails a lot of work. If you look at the number of things that you interact with on a daily basis, you will discover that they result from metal fabrication. Most of these products live with you and you will meet others wherever you go. Aluminum welding has a broad range of applications especially when it comes to household items. Our company offers these solutions in Ventura, Riverside, San Bernardino, Los Angeles and Orange County. Therefore, don't fail to come to us in case you need new products or repair works for aluminum products.
From our offices in California, Aluminum Welding serves households and businesses in Ventura, Riverside, San Bernardino, Los Angeles and Orange County. We offer a broad range of metal fabrication services to our esteemed customers. Contact us today to learn the kind of services that you can get from us.
The Areas That We Serve