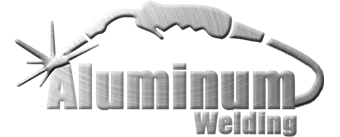 Off-Site Welding
Offsite welding is the direct opposite of on-site welding. It is one of the services that we specialize in as a company. In this case, we work on your project from the shop and not on the site.
We are the most trusted experts when it comes to offsite welding in Riverside, San Bernardino, Ventura, Los Angeles, and Orange County. We play a crucial role on the construction and manufacturing process. What we do is to join different pieces of metal together through the application of intense heat.
The shape that we produce depends on the specifications of our customers. There are different types of welding materials like brass, aluminum, and stainless steel among others.
However, our specialization as a company is aluminum welding. We display several qualities that help us to succeed in this highly demanding field. Here are some of the things that help us to stand out in the industry.
Blueprint Reading
Our experienced off-site welding experts will cast a glance at your blueprint and interpret it accordingly within a few minutes. It is a crucial step in understanding how the information that is presented to them will impact the project that they are working on.
It is a quality that you can only acquire through significant working experience and expert training. Our company has the right experts to work on any type of off-site welding project. The time will read the blue print for your project and interpret it accordingly.
Therefore, there is nothing to worry about when using our services. You can be sure that we will produce the most perfect aluminum welding results possible. It is because of this that most people trust us with even the most complex projects in the United States.
Keen Eye to Safety
Our aluminum welders are extremely careful and hence they pay close attention to those people who are around them. As you know, the welding workshop is a very busy place. The industry requirements stipulate the type of clothing that a welder should out on.
These requirements are evident on the outfit of all our team members. We observe all the safety requirements including the use of modern tools. The most important thing is to make sure that everyone who steps into our workshop is safe all the time.
What this means is that you will rarely hear of accidents in our workplace. The company has put in place all the required measures to curb the occurrences of such incidences.
Close Attention to Detail
We have a team of welders who mean business whenever they get down to work. These experts apply a strong concentration level to make sure that all the elements of welding take place constructively.
The same case applies to the commitment that we have to work. The welders have to make sure that they do everything correctly. We will not miss out on even the slightest instruction in the job description.
No other company in the United States is keen to details like we are. Those who have been using our services will tell you that we are the best when it comes to sticking to the project requirements.
Customer Service
We have welders who exhibit unique customer service skills that meet the expectations of our customers. These experts have to work hand in hand with the other team members to help them achieve the shared goal of the project at hand.
There is a guarantee of all the work that we do which means that in case there are any anomalies in the work, our experts will come later to correct them. However, such cases are unheard of because we pay close attention to quality when working on off-site welding projects.
We strive to get everything right from the start. The customer service levels that we offer are not available in any other brand in the United States.
Sharp Eyesight
Eyesight could appear to be a small detail but it is a critical element in this profession. We don't leave anything to chances when serving our customers. The integrity of the projects and structures that we work on call for a high level of precision and concentration.
With regard to this, a poor eyesight may imply a shoddy workmanship. It tells you why we employ welders whose eyesight is perfect. This quality helps us in producing perfect off-sitealuminum welding results.
Understand Equipment and Tools
Our welders pay key attention to the various equipment and tools that are in the market. We understand what we need to bring to work and what it takes to get the job done right. The team will choose the right tools and equipment depending on the type of project that we are working on.
The tools that you use for a project determine its success. It tells you why we have bought the best tools for aluminum welding. There is no room for try and error if we are the ones who are working on your welding project.
Skills and Knowledge
TIG welding, arc welding, instructing, steel manufacturing, MIG welding, and fabrication are some of the top qualities that welders should possess. You cannot acquire these skills unless you go through a formal training in a reputable welding school.
The experience that you get after training will give you the desires expertise to take on large projects. The job duties of welding experts virtually depend on the area of specialization. We possess the best knowledge and skills when it comes to off-site aluminum welding.
What makes us to succeed in this profession is the fact that we have a hardworking team. Besides, you cannot doubt the skills that our team possesses. We offer a broad range of welding solutions to our customers on the United States.
The main cities that we serve include Ventura, Los Angeles, Riverside, San Bernardino, and Orange County. We get to interact with so many people as we carry on with our various duties. Therefore, you should always turn to us whenever you need off-site welding.
From our offices in California, Aluminum Welding serves households and businesses in Ventura, Riverside, San Bernardino, Los Angeles and Orange County. We offer a broad range of metal fabrication services to our esteemed customers. Contact us today to learn the kind of services that you can get from us.
The Areas That We Serve