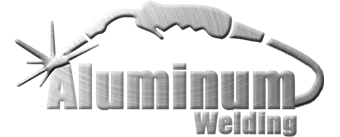 CNC Machining
Most manufacturers in the United States, both large and small scale, have been providing end products to their clients continuously. The production process entails a set of procedures including assembling and producing various components. For those in California, the best brand to help you produce metal products is the Aluminium Welding Company. We offer our services to individuals and businesses in San Bernardino, Riverside, Ventura, Los Angeles, and Orange County.
Because of a high demand for products in the region, manufacturers strive to minimize the turnaround of their products. It is the only way that they are able to supply enough products to their customers directly or to their distributors. The most common approach is outsourcing particular projects to specific firms. If the process entails metal works, the best company to look for is Aluminium Welding. We have been handling projects that entail CNC Machining since 1996 with a high success rate. It is something that we handle with a very high level of precision,
When it comes to the manufacture of some of the parts that involve CNC milling operations, most businesses or manufacturers prefer to go for CNC machine shops. If that is what you are looking for in California, you need to turn to Aluminium Welding. Our company has the best combination of human resources and equipment to work on any type of project.
We have a team of highly talented operators who have the right training and experience in the industry. Besides, our company uses the most sophisticated machines to work on your project. Here are some of the reasons that will make you to hire our services if you are looking for someone to work on your CNC Machining project;
Reduce Your Business Operations 'Overhead Costs
You can save a lot of money in the cost of buying parts because you will not have to buy any CNC milling machine. These machines also need a high level of maintenance over time. When a reputable CNC machine shop does this work for you, there will be no need to pay for any maintenance fees. The reason is that the company will carry out all the maintenance works by itself.
Besides, you will also save a lot of money for hiring and training the machine operators. Remember some of these things take place on a regular basis. These companies have specialists who supervise how their machines operate. As c customer, all you have to do is pay and wait for the product to be delivered.
Therefore, when you outsource CNC milling to the right professionals, you will reduce the overhead costs of your business significantly. In case your project entails this kind of work, jut outsource it to our Aluminium Welding company.
Get Professional Expertise Working on Your Prototype
As a professional CNC machine shop, we perform CNC milling operations based on the customers' designs and prototype. For example, if your design or prototype is in the form of a CAD design, we will provide consultation services. Thus, we will direct you to our engineers who will give you professional advice about the design of your project. It will make sure that you have customized production components that are highly workable. Remember you need something that meets your needs perfectly.
Precisely Perform Repetitive Drilling and Cutting Operations
If you will be producing the specific components regularly, our professionals normally perform parts production by making use of high-precision CNC milling machines. The CNC machines also have the ability of producing various components in large scale without neglecting precision and accuracy. It is because of this that most people in the United States go for CNC machining. The process has so many practical applications in real life.
You can also rely on our company to perform complex production of parts. We provide CAM/CAD machining services for complex 3D components. There is nothing that is too hard for our professionals. Our company delivers the most complex machine parts with a high level of precision. There is nothing that is virtually impossible with us.
Reduce on Unwanted Wastage
If your business does not have the right tools to work on CNC machining with a high level of precision, there is a high chance of bearing unnecessary costs due to wastage. As we had mentioned earlier, reputable CNC machine shops run high precision milling machines. Therefore, you will rarely come across wastages in in the kind of components that they produce.
For instance, Aluminium Welding invests heavily in Modern machines that are largely known in the manufacture of complex parts with a high level of precision. It is one of the ways to effectively reduce on wastage. There is no room for unnecessary wastages when you are dealing with our company.
Most of These Shops Offer Extra Precision on Machining Service
To be able to offer more CNC services to customers, most of these shops offer additional services such as spark erosion and CNC turning. The other additional treatments that these companies offer include powder coating, anodizing, plating, and hardening. You well get all these services at very affordable rates. Thus, you may request a quotation from CNC Machining shops if you need some of these additional services.
Based on these reasons, you will be able to get a reputable CNC machine shop in California. Aluminium Welding company offers these reputable services in Ventura, Riverside, Los Angeles, and Orange County. We are your number one choice for all forms of CNC Machining services.
Based on the reasons above, hope that you will start looking for a reputable CNC machine shops that can boost productivity and profitability. Searching companies which provide high quality and affordable CNC milling service can be indeed a time-consuming process.
From our offices in California, Aluminum Welding serves households and businesses in Ventura, Riverside, San Bernardino, Los Angeles and Orange County. We offer a broad range of metal fabrication services to our esteemed customers. Contact us today to learn the kind of services that you can get from us.
The Areas That We Serve