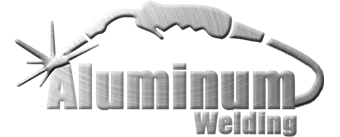 About aluminum-welding.com
Aluminum welding has so many applications in the United States. That is why the demand for aluminum products is on the rise. As a result, there are so many companies that provide aluminum welding services in the United States. Some of them have the interests of the customers at heart, while others are just out to benefit from this flourishing business. That is why you need to be extremely careful when choosing a metal welding service.
It is good to make sure that you are getting a company that will exceed your expectations. If you do your homework well, you will discover that we are the best metal welding service in the region. We offer high-quality services in Los Angeles, Ventura, San Bernardino, Riverside, and Orange County. Our company has the capacity to serve you regardless of your needs for metal welded products. It is because of this that most people in the region turn to us all the time.
No other company in the region moves closer to us regarding the quality of aluminum welding services. Whether you need mobile welding, off-site welding, or any other aluminum welding service in the United States, you can always trust us with your needs. As a company, we are a one-stop-shop for all your aluminum welding needs. Here are some of the reasons that help us to gain a competitive advantage in the region:
Experience
We have been in the business of aluminum welding for more than 20 years. We have worked on countless projects, and we will be glad to show you the ones that closely resemble your needs. Our contractors can work on different types of projects with a high level of precision. As a company, we specialize in the area of metal fabrication. It is good to confirm whether we have experience in projects that are similar to yours. This attribute is one of the strengths that we have as an aluminum welding company.
Workforce
The other thing that gives is a competitive edge in the market is the size or workforce that we have as a company. We have a broad workforce and this implies that we will complete your task in a timely manner. Our aluminum welding team comprises of highly skilled individuals who are highly qualified to work on any project. Therefore, there you can have all the peace of mind that you need if we are the ones who are working in your aluminum welding project.
Equipment
Our company has invested heavily in modern aluminum welding equipment. If you compare us our close competitors, you will discover that we have the most cutting-edge technology on the market. These aluminum welding machines help us to improve the quality and efficiency throughout the aluminum welding process. It tells you why we are the most trusted brand in the region. With modern equipment and the best talent on board, you can be sure of getting nothing but the best from our professionals. Those who have been using our services know that we don't put any of our customers to shame.
Financial Stability
The financial practices of a metal welding company will help you to determine its level of stability. We have a great relationship with our vendors because we pay on time. Therefore, when you entrust us with your work, you can be sure that we will source the materials very quickly. There is no room for delays when dealing with us because we are a financially stable aluminum welding company. The fact that we practice sound financial fundamentals tells you that we follow the best practices through all the areas of our company. Therefore, we are a company that you can rely upon even if you have a very big metal roofing project.
Location
It is good to find out where the metal welders are located and the locations that they can serve effectively. The location of our company strategically allows us to serve the residents of Los Angeles, San Bernardino, Riverside, Ventura, and Orange County. Apart from working from our workshop, we also offer mobile welding service. It means that we can send our welders to work from your office or place of residence. It all depends with the specific requirements of your project. The company serves all types of customers in these areas. Thus, you can always turn to us when you need the best aluminum welding services in the above 5 cities.
Pricing
For big aluminum welding projects, you are likely to get multiple quotes from several vendors. Compare what different companies have to offer and select the one whose pricing reflects the skills and quality that the company brings on the table. It is not wise to go for the cheapest quote because this may compromise on the quality. We outline and represent all the areas of the aluminum welding project in the estimate. Therefore, you can be sure that there are no hidden costs if we are the ones who are working on your project. We like it when we give you the value for your money in every project that we handle. Our operations and transparent and we can always justify our costs at all times.
Finishing
The initial construction of your aluminum welding project is just one piece of the entire puzzle. You need welders who know how to finish and paint your project in the best way possible. Don't fall into the trap of subcontractors who will outsource the finishing bit to another firm. We are a single company that will handle the entire project from the beginning to the end. Therefore, we will help you to save time and money and guarantee you high-quality welding services.
Facilities
Some welding services in the United States are not up to the challenge because of the size of the project. It is good to investigate the facilities of the company to make sure that it is up to the task. You cannot doubt our brand when looking at the capacity of the firm. We have stocked a variety of working materials and equipment that allows us to work on all types of projects. There is no room for impossibilities if we are the ones who are working on your metal roofing project.
Dependability
It is good to get references from your friends and relatives regarding aluminum welding. Our company is more than willing to give you some references that you can check out with. You can also check out with the Better Business Bureau among other sources to see what they have to say about your preferred company. There is nothing that is too hard for us especially when it comes to aluminum welding. Our company has the kind of staff that you can rely upon during the time of need.
Work Quality
We hold the right certifications and put in place relevant measures to guarantee you high quality results. Our professionals are aware of the quality standards and are ready to deliver high quality work that will pass all the inspection levels. The team is extremely careful when it comes to meeting the expectations of every project. We will ask the right questions upfront to help us meet your needs perfectly. Therefore, you should not seek further if you are looking for the best services in aluminum welding.
We pride ourselves on delivering the best Aluminum welding services in Los Angeles, Ventura, San Bernardino, Riverside and Orange County. The company offers both onsite and offside welding solutions to our customers. We employ the best welding contractors and modern machines to guarantee you high quality results. Our team offers both residential and commercial welding services in the best way possible. The other welding services that we provide MIG welding, TIG welding, and Arc welding among others. You can be sure of getting high quality services at the most competitive rates in the region.
From our offices in California, Aluminum Welding serves households and businesses in Ventura, Riverside, San Bernardino, Los Angeles and Orange County. We offer a broad range of metal fabrication services to our esteemed customers. Contact us today to learn the kind of services that you can get from us.
The Areas That We Serve