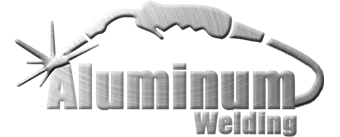 Metal Fabricators
There are so many applications of metal fabrication in the modern society. It can either be for residential or commercial purposes. The most important thing is to find the best metal fabricators to work on your project. With so many metal welders in California, it can be very hard to choose the best brand. You don't want to use a team of professionals that will use your project as a learning aid. Always look for a company that has the capacity to deliver beyond your expectations. Here are some of the tips that will help you to choose the best metal fabricators in California.
The Capability of the Company
The first thing that you need to do when shopping for a metal fabrication company is to check its capabilities. Some companies work solely on small projects and work more on customization. Others produce in bulk for the major industries. A few of them provide a broad range of services that cater for the needs of small and big businesses. After determining the specialization of the metal fabricator, you can look at their production capacities, structures and types of materials that they deal with. One of the companies that meet this criterion perfectly in California is Aluminum Welding. We have the capacity to meet your needs whether small or big.
Consider Your Future Needs
If you run a business, know that it will grow hence calling for more specialized metal fabrication services. You need to hire a metal fabrication company that has the capacity to meet your future business needs. The same case applies when you are dealing with residential metal fabrication.
For example, you may at some point a design of metallic jack up legs for a gas and oil rig. When you factor in your future metal fabrication needs, you will be able to work with a single company. It will save you a lot of time and lead to more savings because most companies offer better rates to their loyal customers.
Know Your Requirements
An ideal metal fabricator will precisely know your requirements. During your initial consultation, the metal fabricator should display the fact that he understands your requirements perfectly. These professionals must have sound solutions for specific challenges be it a facility problem or a real issue. The best metal fabricators like us will always go beyond knowing your budget. You need someone who will meet all your needs with a very high level of precision.
Feedback
Before entrusting any metal fabricators with your project, you need to get feedback for their finished projects. It is good to look at the works that the industrial fabrication company has done in the past. Even though pictures are good, it is recommended to have a close look of these projects in person. A close inspection will give you more insights about the craftmanship of the company. Therefore, make sure that you take a look by seeing some of their previous projects. Request to see some of their finished works especially one that is closely related to what you wish to make. It is a sure way to make sure that you are getting the best services from the metal fabrication company.
Pricing
Make pricing comparisons in relation to the quality that you get from the metal fabricators. You have to check how the metal fabricator matches up against the other players in the market. The point here is getting the value for your money and not the cheapest quote. However, this does not mean that the cheapest service is the worst and vice versa. You need to get metal fabricators near me that will give you the value for your money.
As you do this, dig deep in every element so that you get an accurate assessment of all the metal fabricators. A company may quote a higher price because it used advanced and precise metal cutting tools which leads to very few costly mistakes. It is better to hire such a company than going for the cheap brands that may end up being very expensive in the long run.
The budget is an important consideration when choosing metal fabricators in California. Requesting for an estimate will confirm whether you can afford the projected pricing and spend for extra spending. As you do this, make sure you do so with respect to the quality of services that the company offers.
Metal fabrication consumes a large proportion of your total project. Therefore, you should always hire the company that offers the most competitive prices. There are high chances that you will get quotes from several metal fabrication companies in the region. However, never use a small-dunk cost comparison to analyze various quotes. When you go for the lowest quote, it will not necessarily work in your favor.
Several reasons make the prices that different metal fabricators charge to vary. For example, companies that use modern welding and cutting tools and high-quality raw materials charge slightly higher than the others. However, such a company has a higher likelihood of meeting the desired production schedules and quality standards. It is one of the best ways to prevent costly delays in the production process.
In some cases, the size and location of the company does affect the pricing. That is why your Request for Quotation (RFQ) should always have the minimal requirements level. Only consider those proposals that pay full consideration to your requirements. Thoroughly check through each quote to check whether the company has included any extra costs in their quote.
A price that is too low can raise several questions about the quality of work that the company produces. Therefore, only stick to those offers that are reasonable and in line with the prevailing market rates. It should also match with the skill and quality that the company is known to produce. Also, don't allow a metal fabrication company to overcharge you in the name of providing high-quality services.
Custom Work
Most clients in California order for custom metal fabrication solutions. Examples are beverage, food, retail, telecommunications, and manufacturing businesses and also items for residential use. If you are shopping for a specific item like a brewery, machine part, ladder, or platform, make sure you get a metal fabricator that will pull its best performance in order to deliver the best product. Getting some essential advice will help you at this point.
Extensive Experience and High Specialization
When dealing with metal fabrication, the most important factors are experience and specialization. Pick a company that has the right expertise and equipment in making the specific products that you are looking for. The welders near me should have a considerable experience in making this kind of products.
At this point, it is important that you request for samples. Also look at the projects that the company has handled in the past. It is better for the company to show you actual products and not just photos so that you can have a clear idea of their quality. The other thing that you need to do is looking for references from the past customers. You have to be sure that you are dealing with the right type of metal fabricator.
Experience is one of the most important factors when choosing a metal fabricator. However, don't just consider the time that the company has served in the industry. Also know the level of experience that the company's staff possess. The other thing to note is the type of projects that they have handled.
If the company has not worked on projects that resemble yours, or it does not have an experienced team of employees on their payroll, it is not a good fit for your project. For instance, auto part metal fabricators may not have the technical expertise of handling architectural-related projects. Choose a company that has the most cutting-edge metal manufacturing and designing technology. Make sure you ask relevant question that will help you to ascertain the level of experience of the company.
What type of projects has the company done and for how long have they been operating in this industry?You can establish the level of experience of the company by looking at its reviews, testimonials, website, and any other sources that have a reliable feedback. Choose a company that has done so many other projects in the past.
Choose a Comprehensive Service
It is much better if you go for metal fabricators who take care of the entire process from the product design to the installations in your premise. Going for a comprehensive service is more productively efficient and more cost-efficient. There won't be a need to coordinate the working between the product designer, fabricator, and even installation experts. The company will do all these things in-house and in case of any corrections, they will be carried out right away. The entire process will be much faster and it will help you to save a lot of money.
Highest Quality Products and Services
Present your metal fabrication project to the service providers so that they can confirm whether they can handle the task and generate the desired products within the stipulated timelines. The company should have the capacity to work on your project. Talk to the individual who will be fully responsible for your project and enquire about the techniques and machines that he will be using. The other thing to ask about is the level of expertise that the team possesses. Make sure the company uses high-quality metals to work on your project. The company should also have the right certification to work on metal fabrication projects.
Workforce
As you take a close look to the workforce of the company, there ae two factors that you need to consider. These are the individual working experience and the skills/certification of the employees. Don't go for any company that does not have a skilled team of employees to work on your project. You also need to know the maximum number of employees that are on the payroll of the company.
The best team will always strike a balance between the knowledge that they have in fabrication and their customer premises. Your project may call for the use of specialized skills like TIG or MIG. Make sure the company that you choose has thorough knowledge of working with various types of metal materials like stainless steel, steel, and aluminum. The company should know the heat treatment properties of these metals perfectly.
Go for a company whose workforce is renowned for finishing their projects in good time. The team should be highly skilled to produce exemplary results. If the staff is either not experienced enough or too small, it is better to move to the next candidate.
Resources and Equipment
Choose a company that uses the most cutting-edge metal manufacturing and designing technology. It entails everything from the storage of raw to the preparation of the final products for delivery. Also go for a metal fabrication company that focuses on automation. With a high automation level, it will reduce the possibility of expensive quality control mistakes.
For ongoing large projects, the best company will be willing to embrace modern technology or invest in modern equipment to deliver custom metal fabrication solutions for any project. Check whether the company is willing to make these investments. Will the company ask you to pay for new purchases or will they make the payment? Make sure you understand where the company stands in regard to this issue. The company should have the right type of equipment and use the correct methodology to finish your project with high quality and efficiently.
There comes a time when the expertise and skills are not sufficient. Go for metal fabricators that have the latest tools and equipment. Skills will take you far but for complex work and extreme precision, you need the latest CNC powered technology as it will provide consistent results. Check whether the company provides extensive services to its customers. It will make sure that you get high quality services within the shortest time possible.
The best metal fabricators will be able to work on projects from various industries. Also check whether the company has the capacity to work on both small and large projects. It should also give you various options when it comes to the choice of the most effective materials.
Financial Stability
The financial stability of metal fabricators is as important as their technical knowledge. Some projects will force the metal fabrication company to bring in more technicians, increase the company's production capacity, or even invest in new technology. A company that does not have sound financial health will not provide for these expenses.
A company that is financially stable will clear the supplier's dues on time and pay the best salaries to its employees. It means that the company will be in a position to hire the best talent and get high-quality materials for the project. What this means is that there will be no compromise on the quality whatsoever. Make sure you understand the financial strategy that the company will be using to work on your project. Is it a company that uses a line of credit? How does it pay its suppliers and when does it make the payment? What are the best financial practices for the company? Are they willing to share their profit and loss account with you? Make sure you get answers to all the above questions before you sign a contract with the company. These are the things that will help you to make an informed decision when choosing a metal fabrication company near me.
Customer Service
The heart to building a lasting relationship with any metal fabricator is customer service. There is no way you will expect to get exemplary services from any company unless it takes good care of your needs. The best idea here is to listen to what the ex-customers and current clients have to say about the metal fabricator.
Ask these customers about the experience that they had working with the company of choice. You need a brand that pays a lot of attention to transparency in communication. The metal fabrication company should also be willing to align itself to the requirements of the customer. All these factors result into the timely completion of your project and fewer mistakes. Each metal fabrication company is unique in its own way and it can be hard to get the one that meets your needs perfectly.
Capabilities and Expertise
Each metal fabrication company has an area of expertise that it deals in. We have metal fabricators that specialize in the manufacture of steel doors while others focus more on part production. Each metal fabrication company is unique in its own way and hence you need to look at the expertise and capabilities of the metal fabricators.
Metal fabrication also has varying requirements with regard to the metal gauge, grade, and type. It is good to go for a company that can virtually handle anything without having to sub-contract. That company is none other than Aluminum Welding. We offer our services in all the cities of San Bernardino, Riverside, Ventura, Los Angeles, and Orange County.
Quality of Work
The worst thing that you can do is settling for a company that charges less but offers substandard results. The company that you choose should have relevant certifications that guarantee you high-quality results. If possible, ask the questions that will tell you about the company's quality assurance process and the way they manage it. The most important thing is to make sure that you get high quality results from the company of choice. Therefore, as you ask the company about their certification, also inquire about their processes to guarantee you quality for the end-product.For instance, Aluminum Welding is certified to offer metal fabrication services in California, USA. The company is well-equipped to offer a broad range of custom metal fabrication services to its customers.
Location
Do not limit your search for the metal fabricators to the local metal fabricators alone. Companies that are in your locality seem to be the best but it is good to go further if you will get better expertise and equipment. Ask each company that you talk to about the areas that they provide their service to. For instance, Aluminum Welding provides its services in Riverside, Los Angles, Ventura, San Bernardino, and Orange County. If you reside in any city withing these counties, feel free to contact us for the best metal fabricators in the region.
Finishing
Does the company have the capacity to handle the finishing, painting, and blasting of your project? Hiring a company that can finish the project including the last fine touches will help you to save time and money. Even though there are so many other things that you will be looking at, it is good to find the best contractor for your needs. You cannot underestimate the importance of finishing regardless of the type of metal fabrication project that you are working on.
Conclusion
The best metal fabrication company near me should be able to exceed your expectations. A reputable business owner should owe its full existence to its customers. The best source for this type of information are the past clients. One of the companies that stand out when it comes to metal fabrication in California is Aluminum Welding. The company offers services to the residents and businesses in Los Angeles, Ventura San Bernardino and Orange County. If you need any of these services, feel free to contact is today. You can be sure of getting the best metal fabricators near me.
From our offices in California, Aluminum Welding serves households and businesses in Ventura, Riverside, San Bernardino, Los Angeles and Orange County. We offer a broad range of metal fabrication services to our esteemed customers. Contact us today to learn the kind of services that you can get from us.
The Areas That We Serve