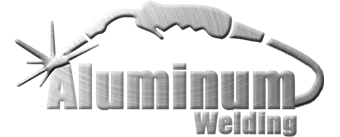 On-Site Welding
On site welding is one of the services that are on high demand in the United States. We are the best if you are looking for professional and high-quality welders in Ventura, Riverside, Los Angeles, San Bernardino, and Orange County. However, it can be very demanding to leave your work in order to inspect how your welding is going on.
That is why on-site welding comes in handy. Manufacturers have designed smaller and effective welding tools that allow them to produce high-quality results on the go. Onsite welding is a perfect solution for companies that are extremely busy. Several benefits come with on site welding especially if you are a customer.
Welding shops in the United States use their services to support a broad range of commercial and industrial clients. However, such a workflow does not support all types of customers in the region. The conditions in the shop promote a more controlled welding environment.
However, relocating the welding job is not inconvenient as long as you have the right professionals on board. That is why it is important to come to us for onsite aluminum welding solutions. Our company has the right skills and equipment to serve you in the best way possible.
Companies across all industries utilize welding services for their properties and products. It tells you why aluminum welding is on high demand in the United States. The task involves considerable materials, skills, and equipment that are no longer affixed to a permanent location.
Nowadays, you can allow onsite welders to fix or repair your fixtures directly on your residential or commercial property. Here are some of the benefits that you will get by using our onsite aluminum welding services. It will help you to determine whether mobile welders are perfect for your needs or not.
Convenience
It can take you a significant amount of money, time, and other valuable resources to take your items to the commercial welding shop. With our onsite welding services, you will not have to worry about the logistics of transporting heavy metal structures. Instead, these professionals will come to your place, evaluate your project, and then complete the job in the right manner on your property.
Human beings basically want things to be as easy as possible. When you have an inside welder, you will not have to leave the ground to check how the project is fairing on. Your welder will always be around and you will not have a problem especially if you have a question for him. It offers a high level of convenience for both parties hence leading to better products.
Prioritized Service
When using our onsite welding services, you will experience exceptional customer service that focuses solely on your project. If you need to transport your metal materials to the welding facility, it may force you to wait in a long queue or you will risk the welding professionals working on multiple tasks at the same time.
When you allow us to come to your place, we will customize your services to fit your project's needs. We will also be able to make the necessary adjustments in a timely manner.
Flexibility
As you know, onsite welding solutions aren't bound in a single location. What this implies is that we will work around your schedule and not you working around ours. Therefore, you will have the full control of the project in your hands.
You will not have to worry about transporting your goods or long turnaround time. In case you have some unexpected changes in your timelines, you can be sure that the service will accommodate you adequately.
Quick Turnaround Time
Most welding workshops have a long list of client orders that they need to work on. Therefore, a single day in our workshop can be very busy. The reason is that we have so many things to take care of in a single day. That is why we encourage most customers to come for our online welding services. It will make sure that your project moves front on the line and top on the list. Efficiency is the priority of our on-site welders as we will be working on your project all day long.
Customized Services
Our onsite welders address customer requirements in ultimate specificity. Since our mobile welders are on the location, they will take each bit of your project into account. Therefore, you can be sure of getting customizable services that address your needs perfectly. What do is to have a clear understanding of all your needs before moving forward to deliver the desired aluminum welding services.
From our offices in California, Aluminum Welding serves households and businesses in Ventura, Riverside, San Bernardino, Los Angeles and Orange County. We offer a broad range of metal fabrication services to our esteemed customers. Contact us today to learn the kind of services that you can get from us.
The Areas That We Serve