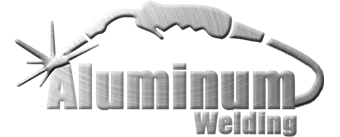 Mobile Welding
Mobile welding is not an easy task. Like any other aluminum welding contractor, you have to work in cramped up and hot spaces as you try to bring the most complicated designs to life. That is why it is wise to choose the best talent to work on your project.
If you are looking for these services in Los Angeles, Ventura, San Bernardino, Riverside, or Orange County, all you need to do is come to us. We offer a broad range of aluminum welding services including mobile welding.
No other company comes close to us when it comes to the quality of services. The company relies on modern technology to provide high-end mobile welding solutions to our esteemed clients.
As you know, welding is a broad field that has so many specializations. Mobile welding is just one of these areas of specialization. In this case, we use our own company vehicles to carry out the welding job on the go.
Our welding vehicles are modified to accommodate the various tools that are used for this service. Whether you need stick welding, pipeline welding, or structural welding, you can be sure that we will serve you in the best way possible.
Some of the common services that we offer to our customers include industrial welding, residential welding, MIG, TIG. And even ARC gouging. Therefore, you can always turn to us for the best welding solutions in the United States regardless of your needs.
It is good to exercise caution and care as you select a professional to help you in mobile welding. The beauty about using our mobile welding services is that you will get the help that you need right at your doorsteps. Therefore, you will not move from one place to another scouting for mobile welding professionals.
Our experts will come to weld your steel structure, fence, or any other thing and you will not have to go for them to get the help that you need most. Even though mobile welding will cost you slightly higher than the other aluminum welding services, it has become very popular because of the aspect of convenience.
Most people in the United States turn to the internet when looking for mobile welders. However, you can also get them from the various web directories in the city. It is good to inquire about the credentials of these professionals before you hire them. It can be very disheartening to employ someone who will do a shoddy job.
You will also be safe when you go for a mobile welding company that is registered with a local welder's association. You can be sure that these professionals will follow the set standards of the industry in offering their services. The good thing about our company is that we meet all these requirements. That is why most people know us to be the most reputable mobile welding company in the region.
The entire aluminum welding industry, including mobile welding, has witnessed a stupendous growth. If you are looking for convenience in the welding work, you need to hire the services of our professionalwelders.
In some instances, you may need urgent welding repairs but the local welders are unable to provide the services for some reasons. You can rely on our vendors who provide certified mobile welding services at your doorstep.
Our mobile facility comes with high end aluminum welding equipment and all our experts are certified to offer these services in the various cities that we serve. These experts are also available for different types of mobile welding services depending on your needs.
You can use our mobile welders for both residential and commercial aluminum welding jobs. Since we buy all our supplies on a wholesale price, you can be sure of getting the best deals from our professionals. It is one of the reasons why most people come to us for mobile welding.
In case you have an urgent need for mobile welding, you should not worry because your solution is just a call away. You can get our contact information from our website and call us to perform the welding works on your behalf.
The company will offer these services to you within the shortest time possible and at the cheapest rates. Not all companies in the region have the capacity to give you the best of these two worlds.
When you hire our experts, you will be informed about how affordable these services are. All you need to do is request for a quotation from our company. It will help you to know what you can afford and draw a budget according the details that the welders provide. It is an excellent wat to avoid mishap and make informed decisions.
It is also wise to compare the rates that various companies offer before choosing the one that is most suitable for your needs. If you do your homework well, you will discover that we are the best mobile welding service providers in the region.
It is always good to learn more about the mobile welding company before you hire their services. We are willing to give you as much information as you want regarding our operations. Whether you want residential, commercial, or industrial aluminum welding services, we are ready to deliver them at your doorsteps.
Our company has special equipment that we use to take care of this piece of work. You will have the job done at fair prices and at its best. Therefore, we are your number one brand in the United States when it comes to mobile welding.
From our offices in California, Aluminum Welding serves households and businesses in Ventura, Riverside, San Bernardino, Los Angeles and Orange County. We offer a broad range of metal fabrication services to our esteemed customers. Contact us today to learn the kind of services that you can get from us.
The Areas That We Serve