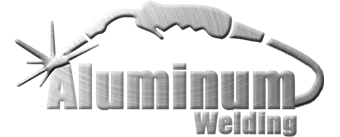 Pipe Fabrication
Pipe fabrication is among the core capabilities of Aluminum Welding. Some of the common applications of metal fabrication include alloy piping systems and carbon fabrication. Our company has the ability of producing more than 6000 pipe spools every month.
Our projects comprise of huge capital projects that have thousands of spools together with one spool orders and routine maintenance. We have highly skilled craftsmen, pipe welders, pipe fitters and pipe fabricators in our fabrication facilities and shops. The company also has excellent quality and safety performance records. You will get greater quality and efficiency which will ultimately lead to significant cost savings to the customer.
We pride in not just meeting but also exceeding the expectations of our customers. Some of the areas that we concentrate on include cost, delivery, schedule, logistics, design, and performance. Our company is highly qualified to produce piping assemblies and spools of all grades. Some of the most common materials for piping include aluminum, duplex grade, low temperature, Hastelloy, nickel base alloy, chrome alloys including p91, chrome-moly, stainless steel, and carbon steel among others. The choice basically depends on your budget and the expected results.
The size of the pipe ranges from a small-bore diameter of 0.5 inches to large bore piping pools of 60 inches in diameter. Our fabrication shop has the most modern state of the art aluminum welding equipment on the market. It is one of the things that allow us to offer the most competitive pricing to our esteemed clients.
Some of the common welding techniques include GTAW or TIG welding, GMAW-Short Arc and pulse or MIG welding, FCAW also referred to as flux core welding, SMAW or shielded metal arc welding, and SAW which is submerged arc welding. We use all these welding techniques for a broad range of applications in our company, fabrication efficiency, and diversity. Therefore, if you need these services in San Bernardino, all you need to do is come to us. We have the capacity to deliver way beyond your expectations when it comes to pipe fabrication.
Continuous Improvement Methods and High-Quality Work
Over the years, our brand has established itself as a consistent highly experienced quality performer in this complex field of piping fabrication. It calls for continuous commitment in evaluating and improving our quality processes, equipment, and technology. Our goal is to remain as a leader among all the other industries that deal with pipe fabrication in the United States.
Pride in our work together with a highly capable and trained workforce allows us to produce dimensionally exact, high-quality, and consistent piping each passing day. We pursue continuous improvement methods in our facility by using the latest procedures and methods. The company has certified aluminum welders and this helps them to meet the most stringent industry requirements. There is no room for guesswork if we are the ones who are working on your pipe fabrication project.
Our in-house facility fabricates piping routinely for construction projects throughout the country. The capabilities of our country include all pipe schedules, pipe sizes of up to 60 inches, and most metallurgy. We work on all types of industrial piping fabrication including utility, chemical, and sanitary grades.
The space in our shop is big enough to work on huge volumes of fabrication piping quickly if that is what your schedule demands. If you demand 24/7, we will deploy our round the clock work shifts to serve you. When you partner with us, you can be sure of finding continuous improvement and consistent quality. Nothing is too hard for us especially when it comes to metal pipe fabrication. We have everything that it takes to exceed your expectations by all means.
Quality Control
Aluminum welding commits itself to providing high quality pipe welding services and great customer relations. We use improvement policies, procedures, and methods to serve our customers and clients in Ventura, Riverside, Los Angeles, San Bernardino, and Orange County.
We take all our fabrications through a series of checks to make sure there is conformance to the specifications and design, weld quality, completeness, and dimensional accuracy. The other thing that we do is to test the finished product as per the customer specifications. The typical tests that we use in our shop include pneumatic testing, hydrostatic tests, dye-penetrant checks, and x-ray. All these processes are designed to make sure that you are getting the best quality results.
Our pipe fabrication shop has a dedicated distribution system for bulk gas that makes sure that there is consistent quality for each weld. We also have an automated state of art pipe welding equipment that guarantees you high quality welds. The products either meet or exceed even the strictest code requirements. He team assembles test packages at the onset, complete inspection test plans, and completing the welding project for the owner to review and accept. We remain to be your number one brand of choice when it comes to pipe fabrication in the United States of America.
Our staff also has highly qualified and certified inspectors to make sure we meet quality procedures, standards, and policies. Our project has to adhere to all these procedures as per the set requirements. These inspectors are certified by the relevant governing bodies in the United States. The company also has a comprehensive quality assurance program that covers all the areas of our field services and shop including fabrication, construction and maintenance.
The company continuously improves and upgrades its programs to make sure that we can provide 'value addition' to all our clients. Most of the nationally recognized firms have audited our fabrication facility. We are proud to display our compliance certification in our metal fabrication shop. It gives you the peace of mind that you deserve as you continue using our aluminum welding services.
Internal procedures entail the development of specific quality control measures that are available to all our employees and sites that are part of the quality control program. The manuals have an extensive description of our authority and policy, duties and responsibilities, organization, inspection, record retention, calibration, and requirements. As we have stated, we are a quality-minded piping fabrication company who care about the specific needs of our customers. Therefore, don't hesitate to come to us for any form of pipe fabrication.
From our offices in California, Aluminum Welding serves households and businesses in Ventura, Riverside, San Bernardino, Los Angeles and Orange County. We offer a broad range of metal fabrication services to our esteemed customers. Contact us today to learn the kind of services that you can get from us.
The Areas That We Serve