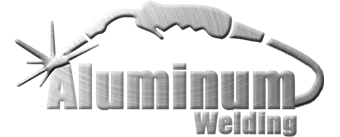 Shearing
The other name for Sheetmetal shearing is die cutting using shear blades and not melting or burning to cut stock. This process is used in forming sheet metal or plates. The shearing operation can also be used to produce rods.
The rods are used for a broad range of applications depending on the shear blade that you are utilizing. We have blades that can cut high tensile, mild, and stainless-steel strength materials. It all depends with the material that you are using to work on your metal project.
How Metal Shearing Works
Sheetmetal shearing is whenever we have two exponentially sharp blades that are perfectly aligned. One of the shear blades will go on top while the other one will go under the metal stock. As the shear blades continue to spin, it cuts the metal sheet from both the top and the bottom. In most cases, one shear blade will stay stationary as the other one does the cutting. You have to determine the space that is between the two blades before shearing.
Straight-Line Cutting
One of the outcomes of sheet metal shearing is straight-line cutting. Even though this process only cuts in straight lines, you can make any geometrical shape as long as the cuts need to be straight. It is one of the techniques that we apply widely in our metal fabrication shop.
Some of the shapes that you can make include trapezoids, square, and triangle among others. It is not a necessity for sheet metal shearing to completely cut through the material. You can use these blades in cutting patterns and holes. The most important thing is to know what you want and have the right equipment.
The materials that welders use for shearing always range between 0.125mm to 6.35mm. Such materials are considered to be of standard stock size and minimizes any additional costs that could be linked to special slitting. It is also helpful to put the marks that the burrs leave behind. It contributes significantly as part of the design for the end product in the long run.
It is not possible to avoid them completely during the sheet metal shearing process. You need to keep the burrs in a certain obscure region that is far from the handling area. Place the hold down marks in a strategic position so that it can go with the product that you are trying to create. It is something that we accomplish so well at Aluminum Welding.
Several companies in the United States offer sheet metal shearing services that is used in cutting different types of sheet products. You can use different types of metal materials such as carbon plate, aluminum, stainless steel, copper, brass, bronze, galvanized, and steel among others. You can also use them to cut various kinds or even in shaping plastic sheets.
Types of Sheetmetal Shears
There are various types of Sheetmetal Shears. The tools range from massive floor-mounted models to the small hand-held ones. The hand-operated shearing tools can either be electric or pneumatic that provide the power and strength that you need to cut stringer and thicker metals.
Some of the hand-held tools appear to be big paper cutters. The blades that they use are guillotine-type and they work perfectly on thin metals. The Tin shear blades may come in the form of the hand-held snips. These are just utilized in the basic shearing jobs.
In case you own a manufacturing shop, you will need sheet metal shearing tools that use shear blades that are specific to your industry or job. You can use them for aeronautical parts and automotive parts. The technique is also used to build components or materials that are utilized in the manufacturing sector. Some builders use certain types of shearing blades to cut HVAC, heating and siding ducts and also metal roof panels. Shearing virtually has an endless list of applications.
In case you are looking for the best metal shearing professionals in the United States, you need to worry not. Aluminum Welding is a metal fabrication company that has been offering perfect solutions to the residents of California since 1996.
The company offers high-end metal shearing services at pocket-friendly prices. The cities that we serve are situated in Ventura, Los Angeles, San Bernardino, Riverside, and also Orange County. If you live or work here, get in touch with us today and you will get the best metal shearing services.
From our offices in California, Aluminum Welding serves households and businesses in Ventura, Riverside, San Bernardino, Los Angeles and Orange County. We offer a broad range of metal fabrication services to our esteemed customers. Contact us today to learn the kind of services that you can get from us.
The Areas That We Serve