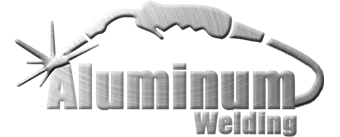 Spot Welding
Using spot welding to join together two metal pieces can be efficient and quick. The most important thing is to make sure that you are using the right welders. That is why it is advisable to use our aluminum welding company.
However, the resultant product from spot welding isn't adequate for all types of projects. Therefore, you should know when it is best to apply this welding technique. We have a team of professionals who know when to apply spot welding and when to choose other types of welding techniques.
The welded product can be deformed or weak especially if you don't use this method in the right manner. In spot welding, we typically use the heating from electric current to join two metal pieces. You have to press together the two metal pieces using electrodes on each side. Welders have to connect the electrodes through a small spot.
Also, you have to apply the current for the right amount of time for you to get a strong joining. The actual timing depends on the thickness and types of metals that you are joining. When using out professionals, you can be sure of getting the best results from spot welding.
In spot welding, the electrodes should reach to both sides of the metal pieces that you are joining through spot welding. A specific spot-welding machine is able to hold a particular thickness of the metal that you are welding. It typically ranges from 5 to 50 inches depending on the type of project. Even though you can adjust the position of the electrode, it will only require a limited amount of movement for most of the electrode holders.
The shape and size of electrodes always determine the strength and size of your weld. The join only forms at the spot at which the electrodes come into contact with the metal. If the current isn't hot enough, strong enough, or the force that is holding the metal is not string enough, the spot welding will either be weak or small. These are some of the things that we put into consideration when working on your spot-welding project. At aluminum welding, we don't leave anything to chances in order to make sure that you are getting the best results.
At the point where you spot weld the metal, there is a possibility of loss of fatigue strength and warping. In most cases, the appearance of the join is ugly and it can also have cracks. The metal that you are welding can also get less resistant to the effects of corrosion. It is possible to take care of all these things as long as you know what you are doing. That is why you need to choose the best spot welders to help you out with this process. If you are in the United States, the best brand to choose is Aluminum Welding Company.
One beautiful thing about spot welding is the fact that it is easy and quick. You don't need to use any filler metal or fluxes in creating a join through spot welding. Besides, the spot-welding process does not emanate any dangerous flames. It renders the whole welding process highly efficient.
You can perform the spot welding tasks even if you don't have any experience. Automated machines do weld in factories in order to speed up the production process. The machinery that is used in car factories can produce as many as 200 spot welds within six seconds. With spot welding, you can join so many different types of metals to one another. You can even spot weld sheets that are as thin as 0.25 inches. Also, you can join together multiple metal pieces at the same time. That is why we have a countess number of applications for spot welding in the United States of America.
Like any other welding process, spot welding also has its own limitations. However, this cannot deter you from using this welding process in your project. One of them is that it can only create localized joins that may not be very strong.
The strength of the spot-welded products depends on the temperature and force that you apply when spot welding. The other determinant is how clean your metal and electrodes are. Therefore, we do all that we can to make sure that you are getting the strongest welds possible. You can avoid the challenging task of attaching the electrodes to the oddly shaped metal pieces through the use of a portable spot-welding machine.
It has electrodes which are attached to very long cables to make them reach places that are inaccessible. We take all these factors into consideration and this makes us to be top on the game when it comes to spot welding in Ventura, Riverside, Los Angeles, San Bernardino, and even Orange County. No other company gets close to Aluminum Welding when it comes to perfect service delivery.
Advantages of Spot Welding
The base metal in spot welding does not have to undergo a large heat-affected area.
The spot-welding process is low-cost.
The production rate of spot welding is high.
It is a highly efficient metal welding process.
The process of spot welding is easy to implement.
You can either operate this welding manually or automatically.
It is very efficient to weld thin metals using spot welding.
You can use the spot-welding technique to join different types of metals.
In spot welding, you can work on multiple metals concurrently.
The spot-welding process doesn't require so many skilled people to operate it.
Disadvantages of Spot Welding
The process only welds thin metals efficiently and accurately.
In case of changes in power, it will result into weak welding.
The process of installing this welding technique is higher.
This kind of welding tends to get deformed.
Are you looking for the best spot-welding company in the United States? All you need to do is to come to Aluminum Welding company. We are the best welders near me for those who reside in Los Angeles, San Bernardino, Riverside, Ventura and Orange County. Feel free to come to us for the best deals in spot welding.
From our offices in California, Aluminum Welding serves households and businesses in Ventura, Riverside, San Bernardino, Los Angeles and Orange County. We offer a broad range of metal fabrication services to our esteemed customers. Contact us today to learn the kind of services that you can get from us.
The Areas That We Serve