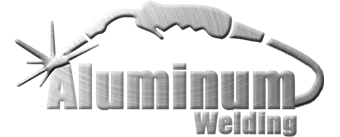 Machining Services
Industrial manufacturers are no longer tied to running their operations manually. The reason is that we have machines that can carry out particular processes that don't require much human supervision and too much labor. Computer Numerical Control machines, otherwise known as CNC machines are the answers to the quest of every manufacturer in getting top machines that will make their life easy and make the production controlled and faster.
CNC machining has continued to dominate the industry for several decades. The solutions are available for both the small and medium scale businesses to the large factories. It all depends on how you would like to use this technology. One of the leading companies with regard to CNC machining services in the United States is Aluminum Welding.
If these are the services that you are looking for, you will discover that the internet is an excellent resource. You can use the recommendations of those who have consumed similar services in the past. However, you also need to understand the various processes, codes, and terminologies that CNC machining offers before taking advantage of these experts. Ask as many questions as possible to get to understand how these services work.
CNC machining makes use of CNC codes that are computerized programs that are used in completing particular tasks with a high level of precision. The codes resemble the ones that are set by particular industries to make sure that the things that the machines produce are of high quality and standards. However, note that these codes or programs vary from one type of machine to another. Most of the depend on the kind of machine that is being used and the kind of role that you want to implement using the CNC machine. One of the widely used machines are in this industry are the hardness testing equipment machines.
The machine is properly calculated and has specific codes to check the density and hardness of a certain product. Using several machining services do increase your possibilities of getting more orders and projects done because the machines handle the bulk of the work. Your business can also benefit from the machining services because you only need one individual to man the machines at a time. Because it is easy to operate them and you need minimal training in their operation.
The ability to produce effectively and efficiently depend on how you make maximum use of the machines that you have acquired. If you really decide to use what these machines can produce, your potential to look at other options and expand to make money will be well worth it. When using these services and machines, your firm will take in new features and designs with a high level of precision and accuracy.
CNC machining is crucial and there are so many services that you can select from depending on your needs and project and the products that you wish to produce. One of the services that a manufacturing company can offer to you is what is referred to as 5-axis. This type of machining has three linear axes with an extra two rotary axes that may take the form of a rotary table or rotary axes on the spindle of the machine or headstock. The five-axis milling is an advanced solution especially for complicated components that call for a high level of precision. All these features are carried out under a single setup and this increases the level of accuracy.
Benefits of Axis Machining
With the 5-axis process, machining complex shapes is very easy and you can do so in a single step. It significantly reduces the machining costs, errors, and time in terms of the tools that you need to handle the task at hand. It will help you to enjoy more accurate, faster, and affordable results for the production project.
This machining uses shorter cutting tools now that you can lower the head and orient the cutter to the surface. It means that you will achieve a higher cutting speed and it reduces the tool vibration greatly and achieve the best results together regardless of the task that is at hand.
The machining has the capacity to handle extremely complex parts from solid materials that may have asked for casting. The 5-axis milling handles several raw materials including the high temperature alloys such as bronze, sterling silver, carbon steel, tungsten, copper, Inconel, titanium, stainless steel, brass, and steel. The procedure can also accommodate plastic materials like nylon, ABS, PP, polycarbonate, etc.
The 5-axis machining services saves a lot of time especially in drilling holes. You need a lot of time to be able to drill several holes if you are using compound angles. However, with this kind of a machine, orienting the head is very easy alongside the correct axis for each hole automatically. Therefore, the hole becomes a simple affair that you can complete very fast using the 5-axis machining or milling services.
How to Choose Machining Services
When looking for machining solutions, make sure you go for a company that has been running for a considerable period of time. The reason is that experience in offering machining services highly determines the speed and quality of work. That is why you need a highly experienced company like Aluminum Welding. We have been in the industry since 1996 and have a proven track record of success. That is why you always need to come to us if you are looking for machining services in California, ASA. You need a trustworthy and reliable factory that has a lot of experience in your needs.
The other thing that you need to pay close attention to are the kind of machines that the company has. A company that has high-quality machines will be more consistent in the delivery of the desired products. These machines should be maintained well for then to deliver the expected results in a timely manner. It is also a quality that you will get at Aluminum Welding.
The other thing to look at is the affordability of the service. The amount that you pay should always match the end product's quality. The raw material that the company uses is a determinant of the end product. Look at the material that the company uses and make sure that it is the best. It is good to choose the best quality that you can afford.
Choose a company that has the right experience and expertise to deliver the accuracy that you need most. If you reside in Ventura, Riverside, San Bernardino, Los Angeles of Orange County, that company is none other than Aluminum Welding. We are the number one brand in the region when it comes to offering machining services.
From our offices in California, Aluminum Welding serves households and businesses in Ventura, Riverside, San Bernardino, Los Angeles and Orange County. We offer a broad range of metal fabrication services to our esteemed customers. Contact us today to learn the kind of services that you can get from us.
The Areas That We Serve