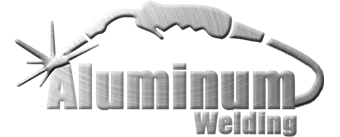 Hardware Installation
There are so many metal products that are manufactured in the United States on a daily basis. In some cases, these are parts that you will need to install in certain locations for them to work appropriately. However, you cannot do this unless you have the right professionals on board. That is why it is important to employ the services of Aluminum Welding professionals. We offer high quality hardware installation services to the residents and businesses of Ventura, Los Angeles, Riverside, San Bernardino, and Orange County.
We have been in this industry since 1996 and have a proven track record of delivering high-quality results to our esteemed customers. There is nothing that is too hard for our professionals to handle when it comes to metal hardware installation. The company has the right expertise and tools to handle virtually all types of jobs that come our way. Here are some of the reasons that will motivate you to choose our company over the other brands in the region.
Having the Right Hardware and Tools
We score very high when it comes to having the best hardware and tools to work on these installations. There are so many points at which you can install metal hardware while on the working site. When you have the right tools, it will make sure that you fit the bolts and nuts properly. It will also save the time of the installers as they navigate across the whole structure. It is good to understand that not all hardware installation tools are universal. The standard drill that you own may be lacking the features that an impact driver requires.
The other critical component that you need for successful installation is the hardware. If you have the wrong hardware, you will be putting the end user at a risk especially if the overall situation may fail at the notice of the moment. We only choose hardware pieces, make sure that they are rated for the correct weight, size, wall-type, and many more. It is the only way that you will prevent disasters from taking place. These are the things that we pay close attention to when working on your hardware installation project.
Education
It is good to note that in everything that you do, knowledge is power. It beats logic to employ someone who has no knowledge in hardware installation to work on your project. That is why we only hire well-trained and highly experienced professionals to work on your hardware installation projects. We don't want to treat your project as a learning aid to our staff.
You need a manufacturer that provides installation trainings that give the installation experts insights about the intricate facets of the products that they are offering. Take the time to learn as much as you can about the products that your company offers as this will reduce the headaches at a later stage. Some examples of the best professional trainings would be getting CTS or DSCE credentials from the right foundations.
The installation classes help you to overcome some of the obstacles that you may face along the way as a professional. It is something that we pay close attention to at Aluminum Welding Company. It is a good thing to learn first-hand from the industry experts. You will get to understand all the tactics that are used in the installation of large systems. You can be sure that customers will be happy with the results that experts provide. There is no room for impossibilities when you are dealing with our hardware installation professionals. The team will serve you whether you have a small of complex
Understand Site Conditions
After gaining knowledge on the products and tools that you will need through the process of hardware installation, you need to gauge the site itself. The current condition on the site will actually determine what you will be doing throughout the installation.
Take enough time to mark out your space because this will assist you in identifying variables that you could not have caught during the phone or email discussions. If you are thinking about a video wall, there could be some wall unevenness that that you need to handle from the onset. Some of the variables that you need to know is the location of the power source and the amount of ply wood that you have as a backup. These things will help you to either start your project in good time or push it back. We pay close attention to all these factors in order to give you the best results for hardware installation.
Having Safety Equipment
Safety is of great importance during any hardware installation process. Installations that don't have injuries are the only ones that we can rate as being successful. When you have the right personal protective equipment, you will be sure that your installers will be safe from potential hazards that may take place during active construction.
Some of the safety equipment that you need may include protective eyewear, fluorescent vests, hardhats, and any other thing that you will need to prevent in-site accidents. The list can vary depending on the type of project that you are working on. Knee pads, thick gloves, and back braces sill give the body parts that are exposed to high amount of stress the long-term care that they need most. We have put in place all these measures to make sure that you are getting the best services from us.
Prepare an Installation Kit
The tool box handles all the equipment and hardware that you will need to handle the hardware installation process. However, you also need to put a side a spare installation kit that has the miscellaneous needs that you need most. Some of the items to keep in the extended kit include pens, paper, and markers. It will make sure that you are taking accurate notes of how the job on the site is progressing. The kit can also have snacks and water bottles so as to feed your body and keep it hydrated when you need to stay on the site for long hours. It is also good to pack bandages and antiseptic wipes in the kit so that in case there are any small cuts or scrapes, you can have somewhere to run to.
If you take account of all these factors and combine them, you can be sure that your next hardware installation will run successfully and smoothly. For additional information and training in how to install metal fixtures, it is good to consult the manufacturer. Our company has the best professionals to help you with hardware installation. The regions that we serve include San Bernardino, Ventura, Los Angeles, Riverside, and Los Angeles County, California. Aluminum Welding has been in this industry since 1996 and the success rate has been incredible. Therefore, you can always turn to us whenever you are looking for the best hardware installation services.
From our offices in California, Aluminum Welding serves households and businesses in Ventura, Riverside, San Bernardino, Los Angeles and Orange County. We offer a broad range of metal fabrication services to our esteemed customers. Contact us today to learn the kind of services that you can get from us.
The Areas That We Serve