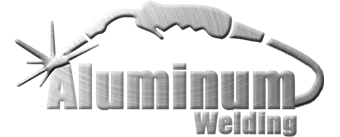 Stick Welding
The stick welding process utilizes a covered electrode that most people in the industry refer to as a stick. The full name for stick welding is SMAW (Shielded Metal Arc Welding) and it is widely used more than any other welding technique in the United States. It is one of the welding processes that we implement in the United States. Basically, we serve clients in Los Angeles, Ventura, Riverside, San Bernardino, and also Orange County.
If that is what you are looking for, you need to search for the Aluminum Welding Company. Stick welding works by melting the flux covering the electrode as you continue to weld a workpiece. As you continue to stick weld, it forms slag and gas and these are the two things that shield the welding pool and the arc of the melting metal.
After welding the workpiece, the welding professional has to chip off the slag. This flux also adds the deoxidizers, scavengers, and other forms of alloy elements to your metal during the welding process. It is one of the areas of specialization that we have as a company.
The stick welding process comes with so many benefits to the end user. The first thing to understand is that stick is among the most inexpensive welding techniques. The reason is that the welding equipment is portable, easy to use, and also cheap. There is no worry about regulating the flux because the electrode normally carries out the regulation of the flux.
Also, the technique is less susceptible to draft and wind more than the other welding methods. It is better than the other gas shielded welding processes to a great extent. Besides, you can stick weld in any position depending on your needs.
An overview of the stick welding process reveals that this process is used more than any other type of arc welding process. Also, it is flexible, versatile, and used by a wide range of individuals. For instance, you can use the technique in making smaller repair works in your home. It is used in erecting still and other forms of commercial metal joining. You will not go wrong with this technique as long as you have the right professionals implementing everything on your behalf.
Stick welding can have a few challenges once in a while. However, these issues are quite easy to fix. Some of the common challenges that you can run into include;
Spatter
It typically makes your metal to look messy and it is very expensive to clean. There are so many things that you can do to fix some of these issues. You will still get some of these tips as you continue reading this article.
Undercutting
This process also changes the metal appearance. It can also make the weld weaker especially when it has fatigue or tension. It is also among the points that we pay close attention to during stick welding. You will not get to such a problem during stick welding as long as you have the right experts on board.
Wet Electrodes
In case you realize that your arc is acting rough or is erratic, there is a high possibility that the electrodes could be wet. We also pay close attention when working on your stick welding project. You will not get it wrong when you use us for stick welding. The company has the right professionals help you with your metal roofing endeavors.
Cracking
Different types of cracks can occur in various spaces in the stick weld. It could be a result of high alloy content or high carbon. However, with close attention to what you are doing, you will always get the best from this arc welding process.
Flux-coated electrodes come in several varying lengths and sizes depending on what you are looking for. The best way of telling the one that you need is matching the base metal with the electrode's properties. You will always get them in stainless steel, nickel, aluminum bronze and even bronze.
Stick welding is the most versatile process among all the electrical welding techniques. The reason is that you can use this technique to weld together more metals than the other types of methods. Also, it is an easy process to do even though you need a lot of practice as a beginner in stick welding. However, even beginners will find it quick to learn the stick welding process. You will do an excellent stick welding job as long as you do some good practice.
Aluminum Welding offers the best stick welding services in the United States. If that is what you are looking, feel free to contact is at any time. We have the right metal fabrication experts and equipment. Therefore, you can be sure of getting high quality services at the most affordable rates. We serve the homeowners and businesses in Ventura, San Bernardino, Riverside, Los Angeles, and orange County with our perfect stick welding services.
From our offices in California, Aluminum Welding serves households and businesses in Ventura, Riverside, San Bernardino, Los Angeles and Orange County. We offer a broad range of metal fabrication services to our esteemed customers. Contact us today to learn the kind of services that you can get from us.
The Areas That We Serve